😷 Are artists still insured against tour cancellations?
Insurance policies can be dense reads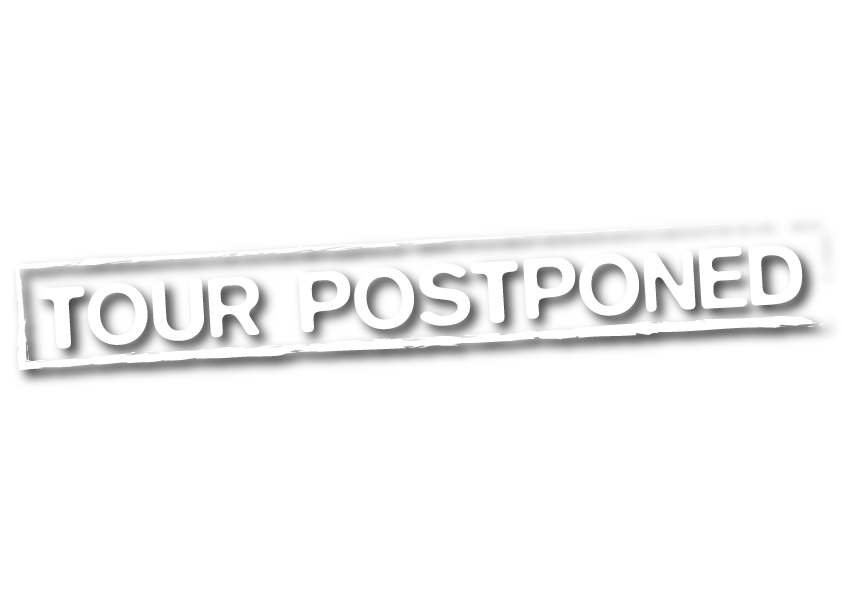 Why does this matter now?
Today's topic has been brooding on my mind ever since I read a Rolling Stone article in May that asked whether music touring insurance covers for COVID-19. So far, most tours have been postponed instead of cancelled, but now we're going into the winter of corona. I mentioned in a previous newsletter I had tickets to go see the awesome saxophone player Nubya Garcia on 26 May. This concert was first postponed to today, but last month it got postponed again to February. This seems ambitious to me. Moreover, I was talking to a venue earlier this week who told me that currently their January and February programming is still full of bookings. They won't look at whether those are feasible until mid-October. This left me wondering what it means to postpone a full tour for a third time. At what point does this policy of deferred payments stop being an option? And what happens then?
What does it mean for artists, venues, festivals?
Turns out most tours and most venues and festivals are not insured against a pandemic. A major exception in the events space was Wimbledon, the Grand Slam tennis tournament in London, which had been paying $2 million a year for 17 years - since SARS - to receive a $141million payout. Important note on Wimbledon, is that they won't be able to get that same cover next year.
The law firm Robins Kaplan LLP has a useful explainer on their website about events insurance cover specific to the music industry. Of course, all coverage is dependent on the worden, and lawyers are good at making that transparent only to those who know their law-speak. A key takeaway for me from their discussion of the topic is that the Wimbledon example above is so pertinent. Insurance covers for unforeseen losses, which means that as a touring artists, or as a music venue, it's not now possible to start insuring against the pandemic as it's not an unforeseen event anymore. In the case of the Nubya Garcia tour, after two postponements there cannot reasonably be said that a future cancellation is unforeseen. In other words, Nubya and her team won't be insured and will have to face the losses.
In California, more than 100 music venues put together a class action suit against their insurance company First Mercury. Their claim was, of course, that their insurance covers for this pandemic. In their response, First Mercury stuck to the letters of the contract: 'The Policy contains the Exclusion of Loss Due to Virus or Bacteria endorsement, which excludes coverage from any business income loss, extra expense, or action of civil authority claim 'caused by or resulting from any virus . . . that induces or is capable of inducing physical distress illness or disease.' Your claim for business income loss [and/or] extra expense coverage resulting from the closure of the Premises related to COVID-19 entirely arises out of such a virus.' However, the language in the insurance policies is deemed vague as it 'construes ambiguity in favor of coverage, and narrowly construes exclusions, the applicability of which insurers have the burden of proving.' This doesn't leave the music venues within the class action suit anywhere yet as
insurance is just one aspect of this. When you file in court, it takes two to three years to litigate a case and get it to trial. These business owners need a much faster solution. [David Frangiamore, president of the legal consultancy 2nd Insight]
At the same time, there are other options available to both musicians and venues. One option is to look in your policy and see whether you can extend coverages for a limited period of time, e.g. monthly or half-yearly. And venues have another option if they can prove that 'turnover, on-site stock or transit sendings have greatly reduced' which could lead to being able to negotiate lower premiums.
Some resources
[ed. note: if you know of any other resources in this field feel free to share them and we'll highlight them in upcoming newsletters]
---
Quick links
---
Music
I recently got a CD player again, which I've lived without for years. As such, I've been digging through my albums that are not available on streaming services (YouTube notwithstanding). One of them is by one of my favourite musicians, John Zorn. In this case with his Bar Kokhba sextet. It's a combination of jazz, klezmer, composed and improvised music. I've had the pleasure of seeing this live twice and it's mindblowingly good.
---
MUSIC x CORONA is composed by Bas Grasmayer and Maarten Walraven.
❤️ musicxtechxfuture.com - musicxgreen.com - linkedin Bas - linkedin Maarten